I have some of the best recipes for clean eating snacks. They are seriously some of the easiest recipes to make. The best part is they are all made with real food which means they are definitely clean eating. Some of these recipes only have 3 ingredients. That's how you know a recipe is easy to make. Can you believe that you can eat fudge that is healthy? Yes, you can!
All of these recipes are healthy and made with real clean ingredients. Which of these clean eating snacks look good to you? Which one are you going to try first?
These clean eating snacks are wonderful but you may also like some ideas for clean eating snacks that you don't even need a recipe for. Here are some additional ideas:
Apples and peanut butter
Hard boils eggs
Granola
Trail mix
Popcorn
Smoothies
Avocado on toast
Cottage cheese with fruit
Cherry tomatoes
Celery and peanut butter
Bananas and peanut butter
Cheese and crackers
Veggies with ranch dressing
Chips and guacamole
You may also like these:
9 of the Best Easy, Cheap Clean Eating Appetizer Recipes!
18 of the Best Ever Clean Eating for Kids and Kids at Heart Recipes
The 48 Best Clean Eating Recipes Pinned Over 50,000 times on Pinterest
Clean Eating Snacks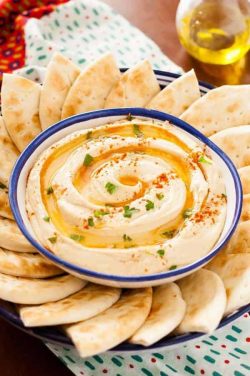 The secret to a perfectly smooth hummus is peeling the skins of the chickpeas off. It is definitely time consuming, but makes a HUGE difference. If you hold each chickpea between two fingers and pinch it a little, the skins will sort of just pop off. it adds about an extra 8-10 minutes to the prep time, but I think it's worth it. You can make the hummus with the skins on, but it will not have the same smooth texture.
Best Classic, Smooth Clean Eating Hummus Recipe {Gluten-Free, Dairy-Free, Vegan}Read More