I have a list of the best gluten free chicken recipes. Since I've gone gluten-free I've developed a lot of my own original recipes. Who knew there were so many different gluten free chicken recipes? Chicken is a staple at my house – we have it about three or four times a week.
I just had a thought – maybe I should raise my own chickens like my neighbors – that would save me a lot of money. Oh, on second thought I don't want to do that. I remember stories my mom tells about her growing up on the farm and raising chickens and my Grandpa chopping their heads off and watching them jump around the yard until they actually died.
My mom tells horror stories about having to pull the feathers off the chickens after they were put in boiling water to make the feathers pull out easily. Watching her Mom clean their guts out, she used to find lots of fun things. I'll spare you the rest of the gory details. Actually, that's most of the gory details. If you ever want to know how to kill a chicken and clean it for eating just let me know and my mom could tell you all about it. Don't think I want to raise chickens. Nope, don't want to go there. On second thought it would be nice to have fresh eggs. I'll have to think about that one.
Gluten-free chicken recipes can get pretty boring but not these chicken recipes, they are anything but boring. Seriously, there are so many different ways to prepare chicken. I wonder how many Gluten free chicken recipes there are in the world. Anyone care to figure that out for me and let me know? I think it's probably an impossible task.
None the less I have some of the best Gluten free chicken recipes right here. I think these recipes will be very helpful to you. I hope they are. I am so glad to have so many different Gluten free chicken recipes. I almost went crazy eating the same chicken recipes all the time before I developed all of these.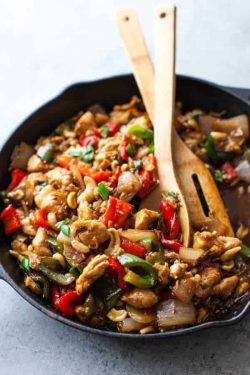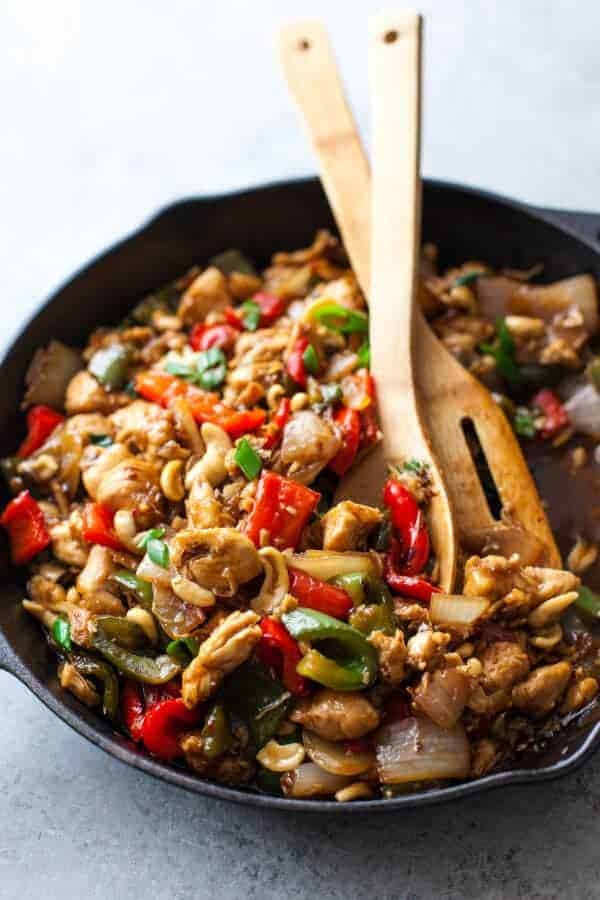 This Paleo cashew chicken is one of my favorites because it is so quick and easy to make. Of course, it tastes wonderful too. I wouldn't eat it if it didn't. One time my sister and brother were at my house and we were trying to decide if we wanted to go out or make something. I told them I could have this meal made before they could drive to the fast food place and bring it back. They didn't believe me, but I proved them wrong. It totally only took me 20 minutes to make it from start to finish. They even asked for the recipe.
20 Minute Paleo Cashew Chicken Recipe with Video {Gluten-Free, Clean Eating, Dairy-Free}Read More