Check out this index of Paleo bread recipes. Bread has got to be at the top of most people's list of things they miss on the Paleo diet. So if you are attracted to any of the recipes below you should try them. They are all bread recipes which are allowed on the Paleo diet.

If you like these paleo recipes, you may also like these:
The Best Paleo Recipes on My Natural Family are Always Up to Date
*Please note that most of the links on this page are affiliate links. This means if you click on a link and purchase, you will receive the same price, but I will receive a little money for referring you to the product. This helps keep this blog free for you. I truly appreciate you supporting my blog.
---
MY OTHER RECIPES
Here are some answers to some common questions:
Is Paleo bread the same as gluten free?
One of the main criteria of a Paleo diet is that it has to be gluten-free. So to answer the question, Paleo bread is gluten free but it is also dairy-free and contains no processed sugar. So it may be made with honey or maple syrup instead of sugar. Paleo foods also have to be real food or clean eating which as basically the same thing. If you don't care that a bread recipe is Paleo and you just want it to be gluten-free go to my other website called glutenfreedaddy.com. If you want a bread recipe that is Paleo then stay right here and check out my recipes below.
Is sourdough bread Paleo?
Sourdough is made with a starter instead of yeast or some other agent to make it rise like soda or baking powder is a cake. It is possible to find a sourdough bread recipe that is Paleo. They aren't real common and difficult to find a good one. I found one that is a Keto sourdough baguette recipe that you might like. This recipe is also Paleo. The Keto diet is very similar to Paleo but without any sweeteners. If you want other Paleo sourdough bread recipes just google it and see what you get.
Can you eat any bread on the Paleo diet?
Absolutely! The bread which is allowed on the Paleo diet is with wheat flours but there are tons of recipes for bread that are Paleo. They are made with other flours such as almond flour, coconut flour, cassava flour. There is a relatively new flour called Paleo flour which is a combination of about 3 flours that I think is excellent.
What does Paleo bread have in it?
It is made with gluten-free flours like I mentioned just above. They are usually made with honey in place of sugar but other than that they are pretty normal. Look at some of my recipes below and you can see exactly what they are made with.
Is Ezekiel bread on the Paleo diet?
Ezekiel bread is made with sprouted grains. No grains are allowed on the Paleo diet. A person that follows a strict Paleo diet with not eat Ezekiel bread. However, some people that don't follow a strict Paleo diet may allow Ezekiel bread in their diet on a limited basis.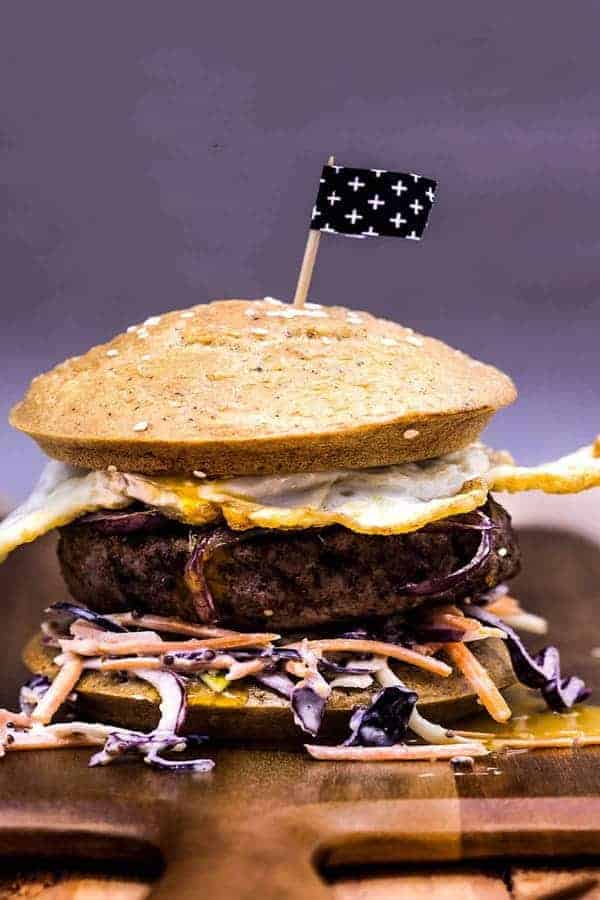 Looking for some flavorful Paleo burger buns? Then look no further. These are mainly made from almond flour and a star ingredient: diced Spanish chorizo. These buns are very different from my other Paleo hamburger buns. Those ones are light and work for other things, like Paleo sloppy joes (which is the main thing I use them for) and these ones are full of flavor from the added chorizo, which completes ground beef so nicely. It took me three attempts to figure out how to properly make these; they had to pass three very important tests: shape, taste, and sponginess.…
The Ultimate Keto Burger Buns {Paleo, Gluten-Free, Clean Eating, Dairy-Free}Read More