When I was first introduced to what a Paleo diet was and decided to try some Paleo breakfast recipes, I thought I would be only eating eggs with fruit every morning. I decided to do some research and was pleasantly surprised to find so many different recipes that look good are easy to make, healthy and don't have a huge list of ingredients.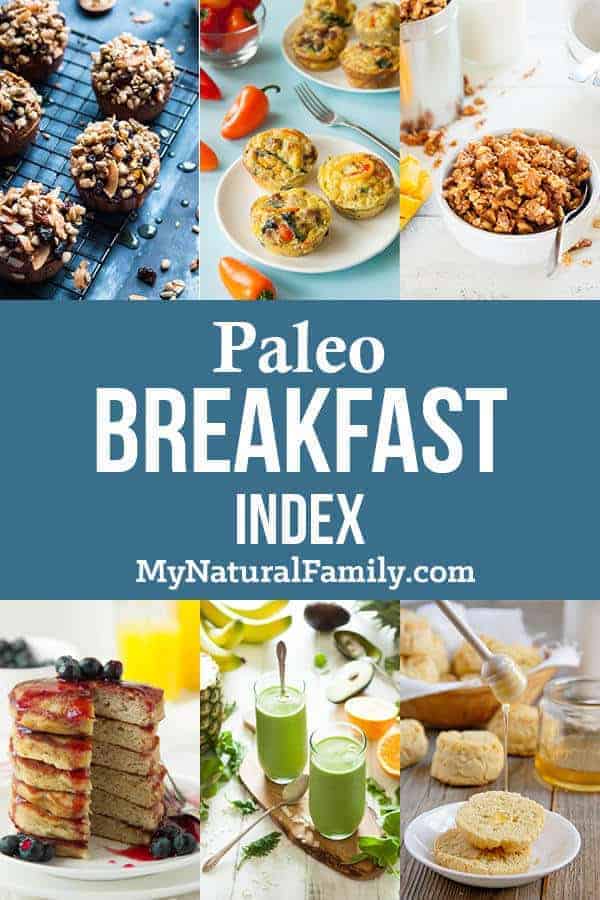 Although, a suggestion to you that is often overlooked for a fantastic breakfast is leftovers. Yep. Make a little extra dinner and enjoy it the next day. I know this doesn't always work though so that's why I found all these recipes. Just click on the image to get the recipe.
*Please note that most of the links on this page are affiliate links. This means if you click on a link and purchase, you will receive the same price, but I will receive a little money for referring you to the product. This helps keep this blog free for you. I truly appreciate you supporting my blog.
---
MY OTHER RECIPES
Then below that are several other lists of recipes to help you narrow it down to what you are looking for. I  have recipes for Paleo cereal, muffins, granola bars, pancakes, cookies, smoothies and more. There are recipes you can make ahead of time and grab that morning on your way out the door or more involved recipes you may want to save for a Saturday or Sunday.
One of my favorite Paleo recipes is for muffins. I like to make those up one day when I have a little more time and then eat the leftovers the next few mornings. The Paleo flours, like coconut flour and almond flour combined with eggs to make a very filling muffin that will keep you satisfied until lunch.
Oh, another thing I want to add is that a lot of Paleo eaters overlook vegetables. I think it's really important to have at least one vegetable with every meal and breakfast is no exception. A lot of these recipes have vegetables, which are wonderful for variety and to help with your gut health. I hope this list will be helpful to a few others as you try to find some new, go-to Paleo breakfast recipes.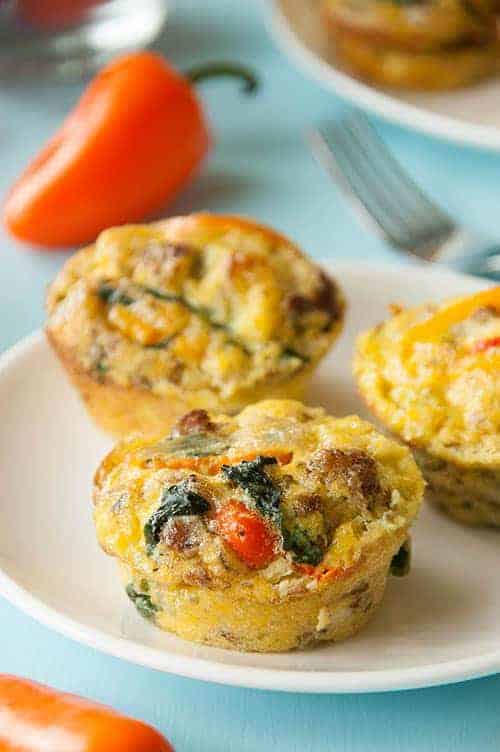 These are quick and easy egg muffins that are so convenient, packed with flavor, veggies, and meat and taste great. They are jam-packed with flavor and come together relatively quick. They are full of color, texture, and healthy ingredients including sausage, spinach, and peppers. These Paleo breakfast egg muffins are a high protein and low carb meal and can be eaten alone or served with a green smoothie (which is my favorite way to eat them).  I think the best part about them is you can make them fresh or you can make them ahead of time and heat them…
Quick and Easy Paleo Egg Muffins Plus 9 Paleo Breakfast Egg Muffins {Gluten Free, Clean Eating, Dairy Free, Whole30, Keto}Read More