Here are 25 of the best Paleo dinner recipes there are on Pinterest. Each and every one of them has over 50,000 pins. You need them right now! Seriously, you do. If you are on a Paleo diet and need some more variety in your diet for dinner. These 25 best Paleo dinner recipes will be really helpful for you. They are the best of the best simply because they have been pinned so many times. That means that at least 50,000 people want to try them, that means a lot to me.
So I go through all the pins on Pinterest and sort through them and find the ones that have been pinned more than 50,000 times at the time. Then I put them on my blog. You know they have been pinned many more times since I found them.
*Please note that most of the links on this page are affiliate links. This means if you click on a link and purchase, you will receive the same price, but I will receive a little money for referring you to the product. This helps keep this blog free for you. I truly appreciate you supporting my blog.
---
MY OTHER RECIPES
As I sort through tons of recipes that are really popular on Pinterest. I find that they all have something in common. Something that EVERYONE is looking for in a recipe. It always seems to be the same thing. People want easy recipes. Everyone is busy and I don't know anyone that wants to spend a lot of time in the kitchen. In my opinion, there are a lot of exciting things I could be doing with my life than cooking and cleaning up.
These best Paleo dinner recipes aren't any different, they all look pretty easy to me. For some of them, you can sometimes think of shortcuts to take to help make them even easier. I know that isn't always possible with Paleo food, especially for dinner.
Try some of these out and let me know which ones are your favorites. I already know that the first five are my favorites because they are my very own recipes that I developed. Yes, that many people like my very own recipes. It's amazing and exciting for me. It's so much fun.
If you like the best Paleo dinner recipes, you may also like these recipes:
Best Paleo Recipes Pinned Over Half a Million Times!!!!
25 Most Popular Pinned Paleo Recipes with Over 50,000 Pins!
The 25+ Most Pinned Paleo Recipes with Over 50,000 Pins!
Best Ever Paleo Dessert Recipes with Over 50,000 Pins!
25 Paleo Crock Pot Recipes with Over 50,000 Pins
Best Paleo Dinner Recipes
Tapioca Starch – Chicken Thighs – Onion – Sun-dried Tomatoes – Coconut Milk
This is the most popular recipe on my blog. I mean, just look at it! It's so easy to throw in the oven and it ends up so flavorful and all roasted to perfection. You have got to try it soon if you haven't already.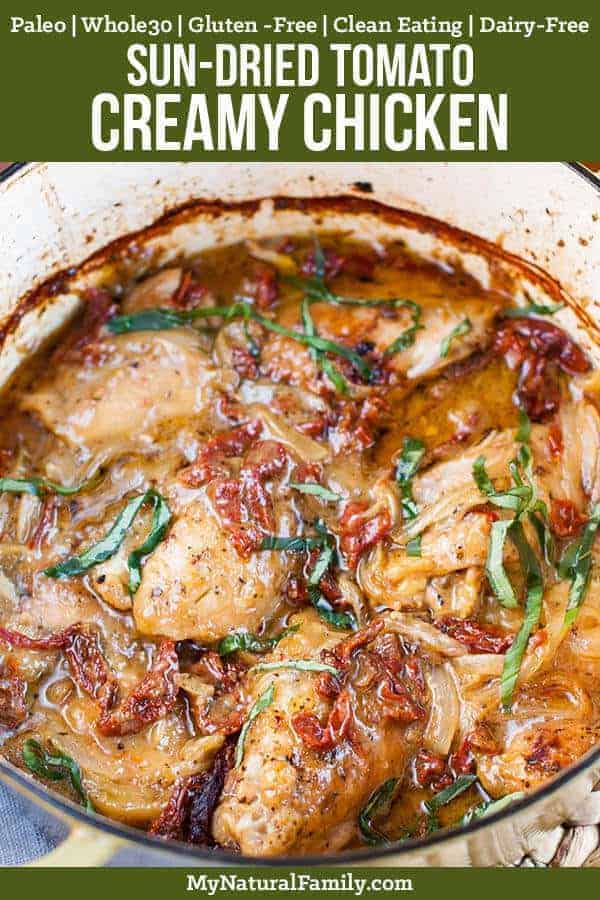 Chicken Tenders – Flour of Choice – Lemon Juice – Lemons – Black Pepper – Olive Oil Butter – Chicken Stock – Parsley
I came up with a really easy way to make breaded chicken. You could use this method any time you like for any recipe. You don't have to touch raw chicken either. My method is easy, fast and less messy. You'll have got to try it out. I think you'll love it and never bread chicken or meat the conventional way again.
Limes – Cilantro – Chicken Breasts – Onion – Bell Pepper – Romaine – Avocado – Cherry Tomatoes – Garlic – Honey – Olive Oil – Vinegar – Real Salt – Cumin – Chili Powder
This is one of my most popular recipes – and for good reason. The chicken is delicious and it tastes just like a fajita, but you don't even miss the tortillas because of the delicious sauce. Lots of times we have served it without the lettuce just as BBQ chicken with a sauce and fajita vegetables on the side and my whole extended family loves it and requests it. And we can eat what everyone else is having without feeling like we're eating something different. Sometimes we even serve it with normal people things, like either tortilla's, sour cream, cheese, etc. so people can make their own fajitas or just as BBQ chicken and we have other people bring sides.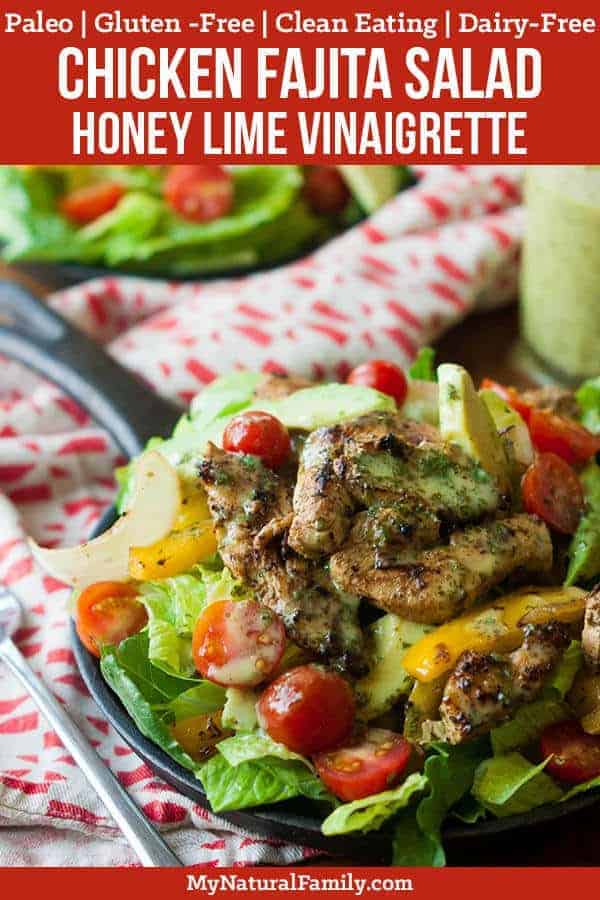 Salmon – Lemon – Dill
This very simple baked salmon is so quick and easy to make. It only has three ingredients if you don't count the five herbs. If you are afraid of cooking salmon like I used to be you should try this recipe. Your fears will disappear and you'll be making baked fish every week. Yes, you can also use this recipe for other types of fish.
Chicken Wings – Honey – Coconut Aminos – Sesame Seeds
These chicken wings have an Asian flair that is saucy, sticky, tangy and sweet. They are so easy to make, so flavorful and are so tender they will fall off the bone. One thing I like about this recipe is that it's not spicy, it's sweet. You don't have to use the blue cheese dip if you don't want to. Plus this is a one dish meal and you don't need the dip at all.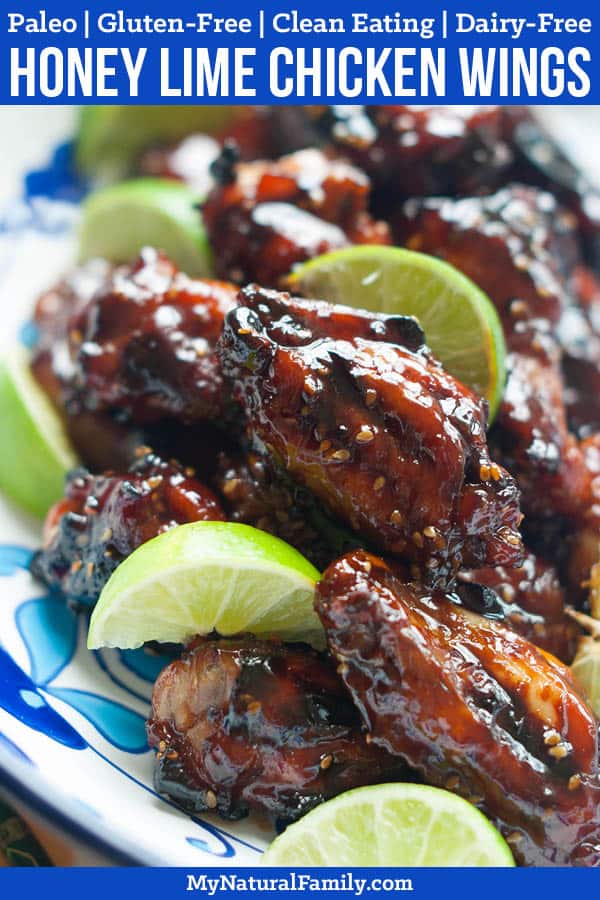 Chicken – Bell Peppers – Onion – Honey – Cashew Halves – Green Onion – Arrowroot Starch
This Paleo cashew chicken is one of my favorites because it is so quick and easy to make. Of course, it tastes wonderful too. I wouldn't eat it if it didn't. One time my sister and brother were at my house and we were trying to decide if we wanted to go out or make something. I told them I could have this meal made before they could drive to the fast food place and bring it back. They didn't believe me, but I proved them wrong. It totally only took me 20 minutes to make it from start to finish. They even asked for the recipe.
Homemade Mayo – Sriracha – Honey- Garlic – Chili Flakes – Ginger – Cayenne – Eggs – Tapioca Flour – Coconut Flour – Shrimp – Cabbage – Cilantro – Green Onions
Fresh Broccoli – Onion – Mushrooms – Chicken – Chicken Bone Brother – Coconut Milk  – Eggs – Nutmeg
Chicken Breasts – Garlic – Asparagus – Mushrooms – Coconut Milk – Lemon
Bacon – Garlic Powder – Onion Powder – Paprika – Cumin – Cinnamon – Chili Powder – Sweet Potatoes – Coconut Oil – Green Onions – Eggs – Avocados – Lemon – Ranch Dressing
Salmon – Lemon Juice – Garlic – Italian Seasoning – Red Pepper Flakes – Parsley
Chicken Tenderloins – Almond Flour – Tapioca Starch – Garlic Salt – Italian Seasoning – Eggs – Coconut Oil – Paprika
Spaghetti Squash – Chicken Breasts – Walnuts – Fresh Basil – Baby Spinach – Garlic – Olive Oil – Nutritional Yeast – Tomato – Italian Seasoning
Chicken Breasts – Bacon – Avocados – Lime – Jalapeno – Tomato – Red Onion – Cilantro
Turkey – Marinara Sauce – Basil – Garlic Powder – Spinach – Red Bell Peppers
Ground Beef – Onion – Bell Peppers – Zucchini – Canned Tomatoes with Green Chilis – Taco Seasoning – Kale & Greens Mix
Chicken Breasts – Chicken Stock – Honey – Garlic – Orange – Coconut Aminos – Sriracha Sauce – Ground Ginger – Red Pepper Flakes – Sesame Seeds – Broccoli
Grape Seed Oil – Chicken Tenders – Zucchini – Carrot – Red Pepper – Bean Sprouts – Cilantro – Green Onions – Garlic – Coconut Aminos – Peanut Butter – Lime – Ginger – Red Pepper Flakes
Boneless Chicken Thighs – Smoked Paprika – Garlic Powder – Red Pepper Flakes – Chili Powder – Honey – Apple Cider Vinegar
Olive Oil – Chicken Breasts – Bell Peppers – Broccoli – Cumin – Cayenne Pepper – Smoked Paprika – Chili Powder
Shrimp – Cayenne Pepper – Lemon Juice – Coconut Oil – Onion – Garlic – Fresh Ginger – Tumeric – Coriander – Curry Powder – Tomatoes – Coconut Milk – Rice
Asparagus – Garlic –  Shrimp – Paprika – Red Pepper Flakes – Fresh Parsley – Lemon Juice – Butter
Zucchini – Ground Beef – Garlic – Tomatoes – Green Chilis – Chili Powder – Cumin – Onion Powder – Red Pepper Flakes
Pork Chops – Olive Oil – Garlic – Tomatoes – Onion – Oregano – Sage – Basil – Fresh Thyme
Almond Flour – Eggs  – Tapioca Starch – Chicken Tenders – Honey – Hot Sauce – Garlic Powder