The following is a list of the 25 most pinned Paleo recipes on Pinterest, all with at least 50,000 pins per post – and several of them have over half a million pins each. Now – these have to be the 25 most popular Paleo recipes in the world!

I am happy with the big variety of Paleo recipes that have been pinned so much. I actually thought these recipes would probably be all desserts, but I was surprised that they aren't.
*Please note that most of the links on this page are affiliate links. This means if you click on a link and purchase, you will receive the same price, but I will receive a little money for referring you to the product. This helps keep this blog free for you. I truly appreciate you supporting my blog.
---
MY OTHER RECIPES
What do you suppose the most pinned Paleo recipes on Pinterest are for? They are for chicken casserole, chicken wrap and breakfast bars.
The Paleo fries, cupcakes, ranch dressing and Paleo taco recipes are also very popular. I think you will be happy for find recipes for Paleo energy balls, stuffed peppers, cinnamon rolls and oh, don't forget the Paleo chocolate mousse recipe.
There are also recipes for paleo brownies, paleo sandwich rolls, paleo shrimp dinners and a whole lot more paleo chicken recipes.  You won't believe all of the Paleo chicken recipes.
Well, since I eat chicken several nights a week, some weeks, no I'm not surprised. I must not be the only person that eats so much chicken.
If you like these Most Pinned Paleo Recipes, you may also like these recipes:
25 Most Popular Pinned Paleo Recipes with Over 50,000 Pins!
25 Best Paleo Dinner Recipes with Over 50,000 Pins!
Best Ever Paleo Dessert Recipes with Over 50,000 Pins!
Most Pinned Paleo Recipes
Cauliflower – Butter – Yellow Squash – Carrot – Onion – Coconut Milk – Real Salt  – Garlic Powder – Ground Mustard – Egg Yolk
This mac and cheese is a big hit in our house. My kids beg for it and it doesn't even have any pasta or cheese in it. The carrot gives it the cheesy color and the cauliflower give it the texture and illusion of pasta. You really think you're eating mac and cheese but this is WAY healthier.
Limes – Cilantro – Chicken Breasts – Onion – Bell Pepper – Romaine – Avocado – Cherry Tomatoes – Garlic – Honey – Olive Oil – Vinegar – Real Salt – Cumin – Chili Powder
This is one of my most popular recipes – and for good reason. The chicken is delicious and it tastes just like a fajita, but you don't even miss the tortillas because of the delicious sauce. Lots of times we have served it without the lettuce just as BBQ chicken with a sauce and fajita vegetables on the side and my whole extended family loves it and requests it. And we can eat what everyone else is having without feeling like we're eating something different. Sometimes we even serve it with normal people things, like either tortilla's, sour cream, cheese, etc. so people can make their own fajitas or just as BBQ chicken and we have other people bring sides.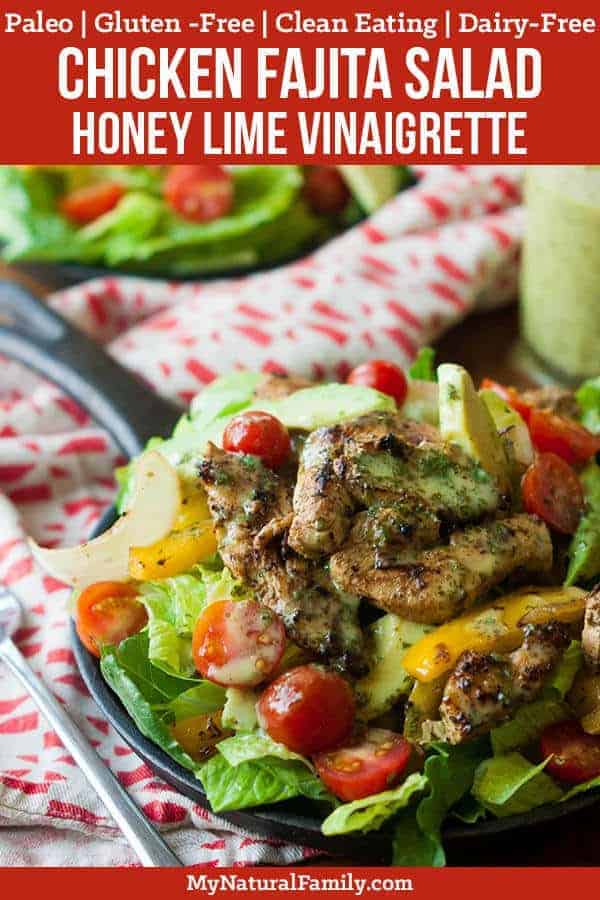 Salmon – Lemon – Dill
This very simple baked salmon is so quick and easy to make. It only has three ingredients if you don't count the five herbs. If you are afraid of cooking salmon like I used to be you should try this recipe. Your fears will disappear and you'll be making baked fish every week. Yes, you can also use this recipe for other types of fish.
Banana – Ice Cubes – Cacao Powder – Coconut Milk – Honey – Vanilla
Everyone loves Wendy's Frostys, right? Well everyone I know does. The problem is that they definitely are NOT Paleo. All that processed STUFF. So I set out to make my own homemade copycat frosty recipe. These are yum yum yummy and easy to make. They are also great for anyone on a dairy-free diet.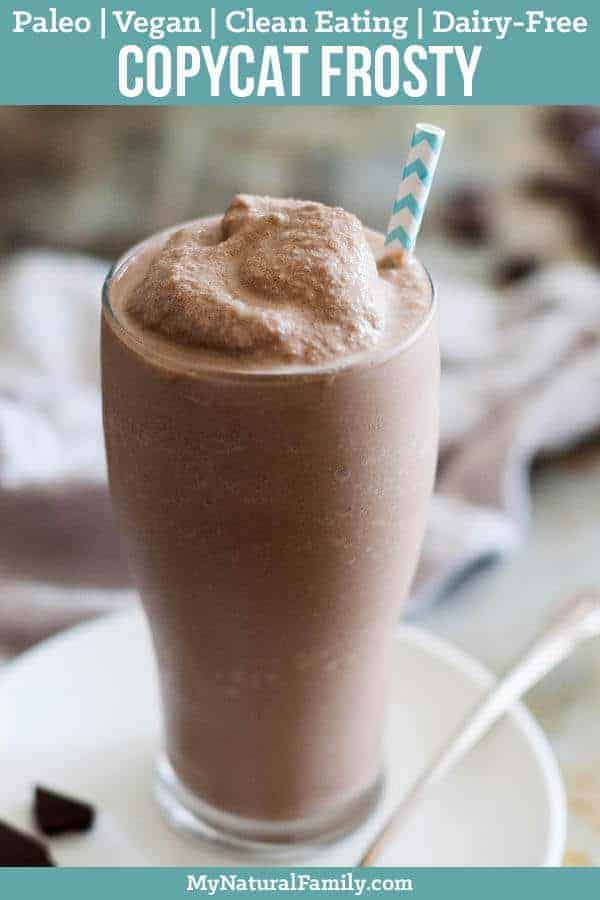 Bananas – Butter – Coconut Milk – Pecans
This ice cream is made without any added sugar and it only has four ingredients so that means it's pretty easy to make. I adore ice cream but my waistline sure doesn't like it. But I can eat all I want of this because there is no sugar in it. If you've never tried brown butter before, you really should try it on this recipe. It gives it a deep nutty flavor; you could almost say it tastes caramelized.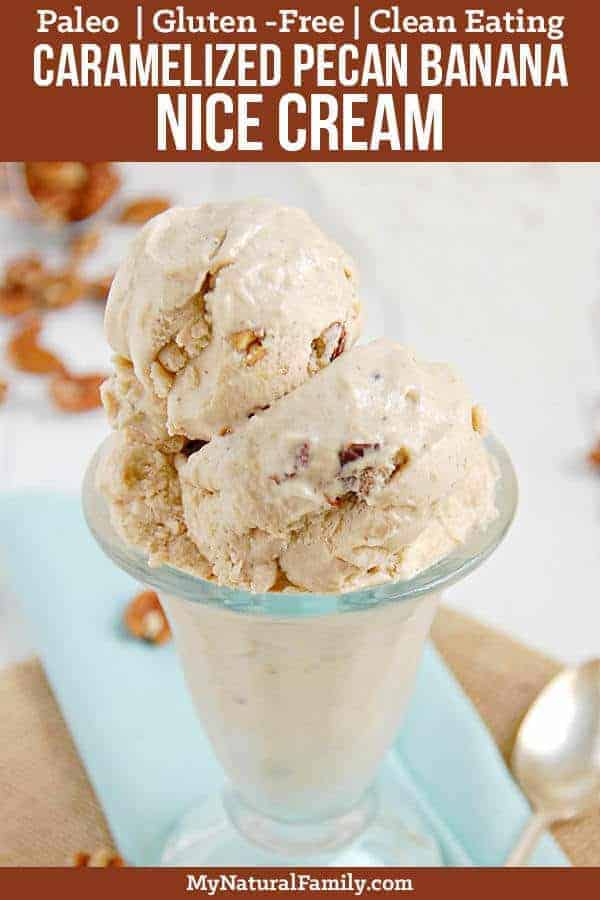 Chicken Wings – Honey – Coconut Aminos – Sesame Seeds
These chicken wings have an Asian flair that is saucy, sticky, tangy and sweet. They are so easy to make, so flavorful and are so tender they will fall off the bone. One thing I like about this recipe is that it's not spicy, it's sweet. You don't have to use the blue cheese dip if you don't want to. Plus this is a one dish meal and you don't need the dip at all.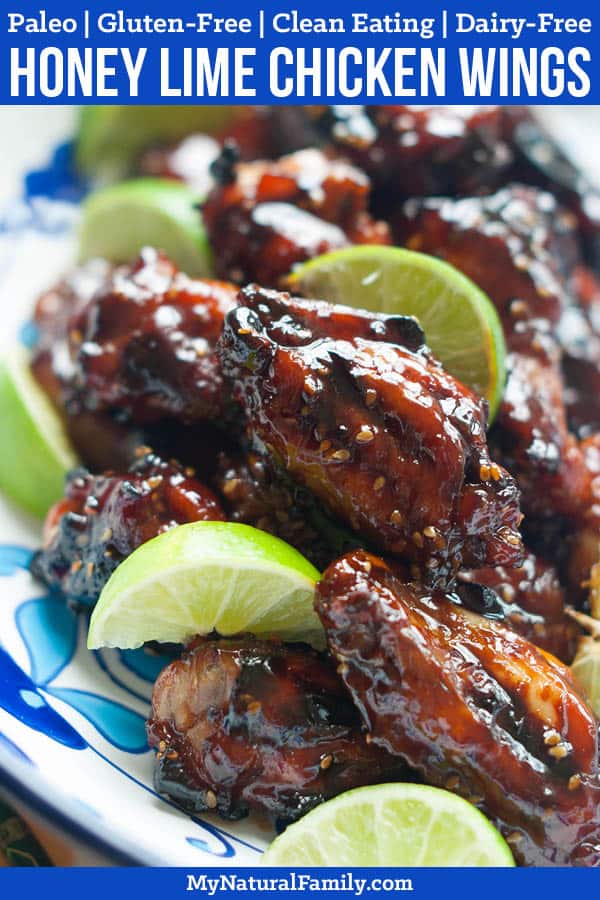 Coconut Flour – Almond Flour  – Eggs – Coconut Milk – Cinnamon – Eggs – Honey – Baking Powder – Butter – Coconut Cream – Coconut Palm Sugar
These are really good cupcakes to make for a Paleo diet because they already have a darker color since almond flour and coconut flour naturally have a darker color. The snickerdoodle flavoring with the cinnamon adds to that darker color so it just naturally fits in. The top is sprinkled with cinnamon sugar made with coconut palm sugar which gives it a fun texture. I think the snickerdoodle gives it a natural look and flavor.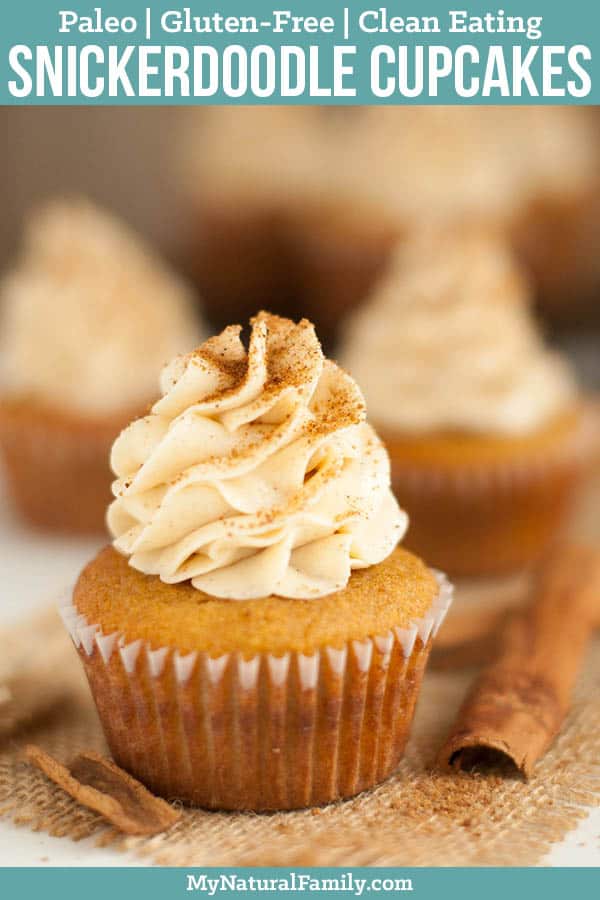 Pecans – Almond Flour – Coconut – Dates – Molasses – Pumpkin Puree – Coconut Milk
The crust of these pumpkin bars is made with dates and pecans. The filling is made by pureeing dates, coconut oil, pumpkin etc. which makes a texture that is almost like a mousse or chiffon filling. The texture is very luxurious. I use coconut cream off the top of a can of coconut milk to make the "whipped cream" topping. They are sweetened lightly with honey. They are best when they are served cold because the coconut oil needs to be solid. The coconut oil is what binds them together.
Chicken Tenders – Bell Peppers – Onion – Honey – Cashew Halves – Green Onion – Arrowroot Starch – Coconut Oil – Coconut Aminos – Coconut Vinegar – Garlic – Ginger – Red Pepper Flakes – Real Salt
This Paleo cashew chicken is one of my favorites because it is so quick and easy to make. Of course, it tastes wonderful too. I wouldn't eat it if it didn't. One time my sister and brother were at my house and we were trying to decide if we wanted to go out or make something. I told them I could have this meal made before they could drive to the fast food place and bring it back. They didn't believe me, but I proved them wrong. It totally only took me 20 minutes to make it from start to finish. They even asked for the recipe.
Beef Short Ribs – Real Salt – Black Pepper – Tomato Paste – Olive Oil – Onion – Garlic – Balsamic Vinegar – Fresh Rosemary – Red Wine or Beef Broth
These short ribs are really easy to make because there are only seven ingredients. That's one way I judge whether something is easy to make or not. I used to think that BBQ ribs and short ribs were basically the same things. I was wrong again. I like the texture of short ribs better and I think they have a richer flavor. They have more flavor because which comes from the fat, the bone and where the meat is on the cow. I brown the ribs first then cook them in a crockpot which makes them so tender they fall off the bone.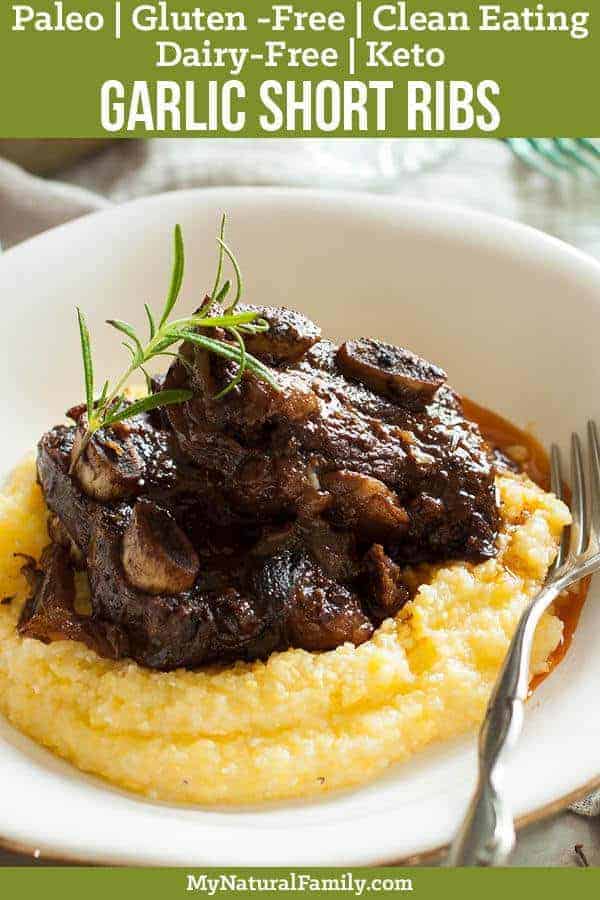 Cooked Shredded Chicken – Chicken Bone Broth – Coconut Milk – Eggs – Coconut Oil – Broccoli – Onion – Mushrooms
Carrots – Olive Oil – Garlic Powder – Thyme – Real Salt
Pumpkin – Bananas – Coconut Sugar – Cinnamon – Ginger – Nutmeg – Real Salt – Coconut Milk – Maple Syrup – Vanilla Beans
Chicken Tenderloins – Almond Flour – Tapioca Starch – Garlic Salt – Italian Seasoning – Eggs – Coconut Oil – Paprika
Egg – Lemon Juice – Real Salt – Olive Oil – Dill
Creamed Coconut – Blueberries – Maple Syrup – Vanilla Beans
Eggs – Avocado
Almond Flour – Tapioca Flour – Eggs – Applesauce
Apple Juice – Chicken Thighs
Nuts – Dates – Blueberries – Vanilla – Lemon – Real Salt
Olive Oil – Turkey – Spinach – Garlic – Tomatoes – Parsley – Oregano – Basil – Real Salt – Red Bell Peppers
Avocado – Cocoa Powder – Pure Maple Syrup – Coconut Oil – Vanilla – Coconut Milk
Chicken Breasts – Coconut Oil – Chicken Stock – Honey – Garlic – Orange – Coconut Aminos – Sriracha Sauce – Ground Ginger – Sesame Seeds – Broccoli
Eggs – Cocoa Powder – Coconut Palm Sugar – Coconut Oil – Vanilla
Coconut Oil – Egg – Honey – Vanilla – Almond Flour – Coconut Flour – Cinnamon – Dates – Walnuts – Coconut Cream
Chicken Thighs – Smoked Paprika – Real Salt – Red Pepper Flakes – Chili Powder – Honey – Apple Cider Vinegar
Butter – Shrimp – Garlic – Chicken Stock – Lemon – Parsley
Olive Oil – Onion – Red Pepper – Garlic – Sweet Potatoes – Shrimp – Kale