Check out my index of Whole 30 crockpot recipes with a wide variety of recipes to make your Whole 30 diet successful and easy. Using the crockpot is the easiest way to cook any meat. The crock pot does all the work for you.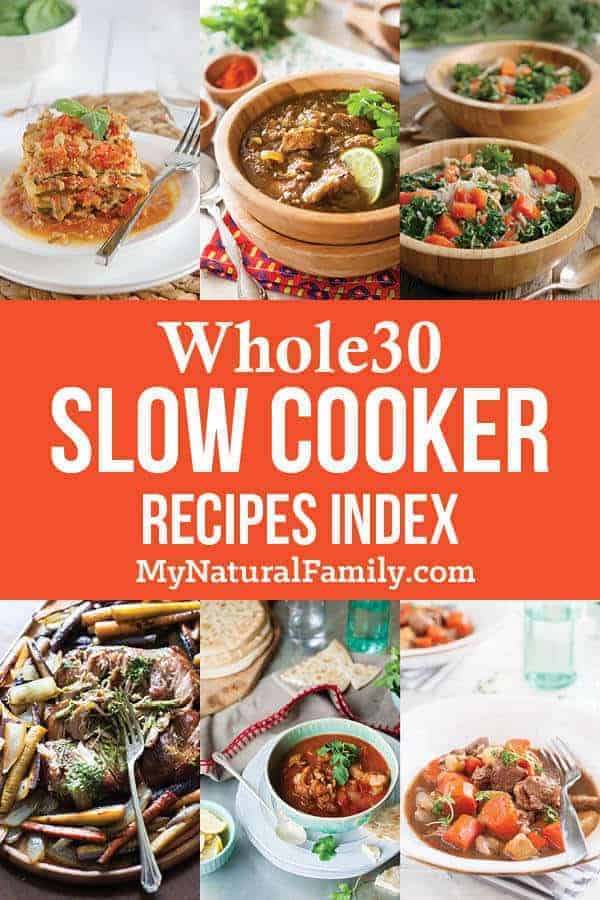 One of my most favorite ways to cook is in the crockpot because meat always comes out tender and juicy. I love crock pots. I actually own three of them. I use so many because I go to a lot of extended family parties. We have a big family and it takes a lot of food to feed us.
*Please note that most of the links on this page are affiliate links. This means if you click on a link and purchase, you will receive the same price, but I will receive a little money for referring you to the product. This helps keep this blog free for you. I truly appreciate you supporting my blog.
---
MY OTHER RECIPES
Sometimes I might use two crockpots at a time. I might use one for the meat and one for a side dish. Crockpots come in different sizes too, you know. I know I sound a little crazy, don't I. I'm not crazy, I don't think. Maybe if you asked my kids, they'd have a different story.
I have recipes for several different cuts of meat that can be cooked in the crockpot and then prepared in so many different ways.
Yes, a crockpot and a slow cooker are the exact same thing. Many years ago I didn't think they were, but now I know that slow cooker is the generic word and crockpot is the brand name, but really most people don't know that and use the words interchangeably.
Do you like to call it a crockpot or a slow cooker? Does it depend on where you live? I don't know but I'm wondering if that's the case.
I hope you enjoy these Whole 30 crockpot recipes and I hope they make your life a little easier.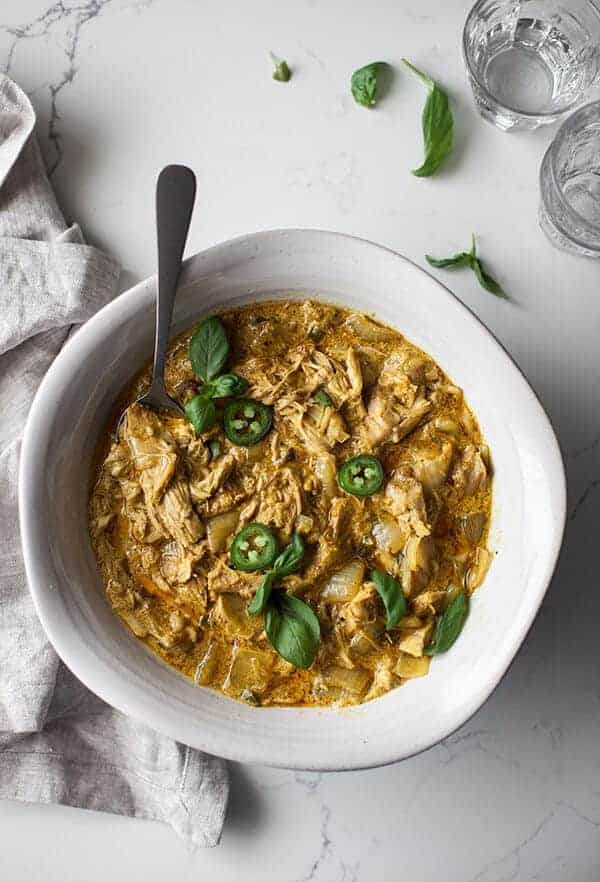 This Paleo coconut curry chicken recipe is one of my top five all-time favorite go-to recipes. I make it 2-3 times a month. It will become your favorite too. If you follow me at all, you've probably started to notice that I like a wide variety of cuisines. {Slow Cooker, Paleo, Gluten-Free, Clean Eating, Dairy-Free, Whole30} I like to pick the best recipes for each type of cuisine and simplify and Americanize them. This paleo coconut curry chicken recipe is a good example of that. It's traditionally a Thai recipe, but I've adapted it for the crockpot – because, well,…
Slow Cooker Thai Chicken Curry with Coconut Milk and BasilRead More