Below is an index of all the gluten-free recipes on Gluten Free Daddy.
I try hard to create recipes that are easy with simplified instructions. And the best part – they taste good. You won't miss the gluten at all (well, at least I hope you won't. . .)
Jump to Pinned Over 50,000 Times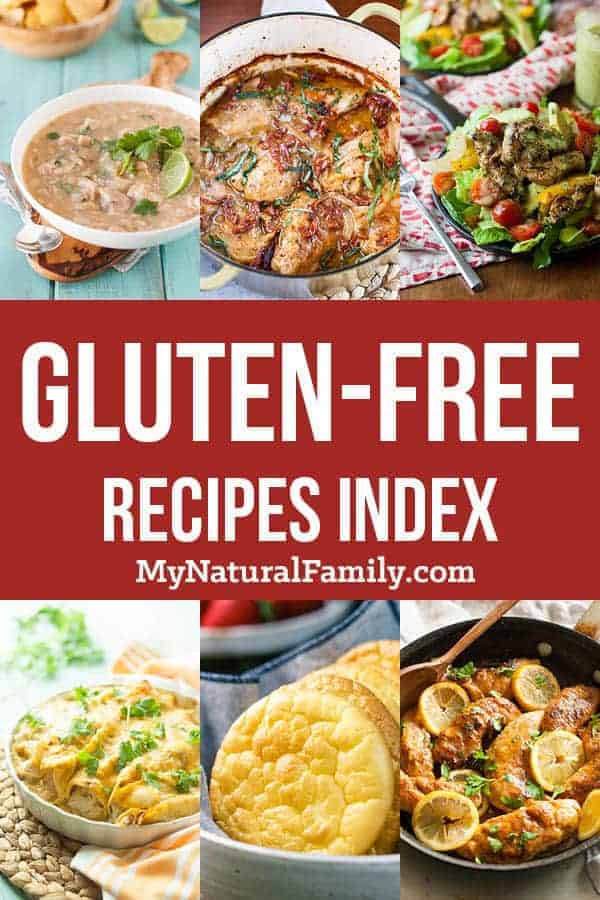 Gluten-Free Recipes Pinned Over 50,000 Times!

I did the research and found the most pinned gluten-free recipes on Pinterest and I found recipes that either have 10,000 re-pins on a single pin or 50,000 pins on the whole post. Are you surprised by which recipes made the cut?
There is a big variety of gluten-free recipes here that I think you will really enjoy. I have recipes for all occasions like dinner including some one-dish recipes and several gluten-free dessert recipes. I'm really sorry about the temptation but these recipes look so yummy.
I think you will be pleased when you take a few moments and look. I know I certainly am excited to have so many of the most pinned gluten-free recipes on Pinterest. They are really popular and I'm not the only person that thinks they are wonderful. Thousands of other people think they look good too. Hope you have a blast looking through them.
Enjoy!
Lemon Garlic Herb-Crusted Baked Salmon – see below
Chicken Fajita Salad with Honey Lime Vinaigrette – see below
Paleo Mac and Cheese – see below
Best Ever Gluten-Free Chicken Enchiladas – see below
Slow Cooker Creamy White Chicken Chili – see below
Easy Crock Pot Roast Recipe with Gravy – see below
Lemon Parmesan Garlic Roasted Potatoes – see below
30-Minute Easy Homemade Chili – see below
Dark Chocolate Fudge Flourless Brownies – see below
Sun-dried Tomato Chicken Thighs – see below
One Pan Lemon Chicken – see below
5-Ingredient Keto Cloud Bread Recipe – see below
Short Ribs with Garlic and Rosemary – see below