These are the best ever Paleo desserts recipes. Every single one of them has over 50,000 pins on Pinterest. Now that's some good recipes with that many pins. In my Paleo Recipes Facebook group, someone once asked why so many Paleo bloggers post so many desserts when you really aren't supposed to eat dessert that often on the Paleo diet. It was a popular question and received many answers.

The conclusion we ended up with is that it's not that hard to figure out a Paleo dinner. I mean, you can cook a steak with some veggies on the side and you're good. Sure, you can get more elaborate than that, but it's not that hard. But when it comes to Paleo desserts recipes, many people get stuck. It can be way harder to figure out how to make Paleo desserts recipes. So that's why Paleo desserts recipes do well on Pinterest.
*Please note that most of the links on this page are affiliate links. This means if you click on a link and purchase, you will receive the same price, but I will receive a little money for referring you to the product. This helps keep this blog free for you. I truly appreciate you supporting my blog.
---
MY OTHER RECIPES
And, like they say, the proof is in the pudding – all these Paleo desserts recipes have at least 50,000 pins and several of them have over half a million pins. Seems like pretty good proof to me that Paleo desserts recipes are popular on Pinterest!
Below I have a list of all the best desserts from my blog and from other people's blogs. Each recipe has an image, the main ingredients and a link to get the recipe.
If you like these Paleo desserts, you may also like these recipes:
25 Most Popular Pinned Paleo Recipes with Over 50,000 Pins!
The 25+ Most Pinned Paleo Recipes with Over 50,000 Pins!
25 Best Paleo Dinner Recipes with Over 50,000 Pins!
25 Paleo Crock Pot Recipes with Over 50,000 Pins
Paleo Desserts Recipes
Bananas – Butter – Coconut Milk – Pecans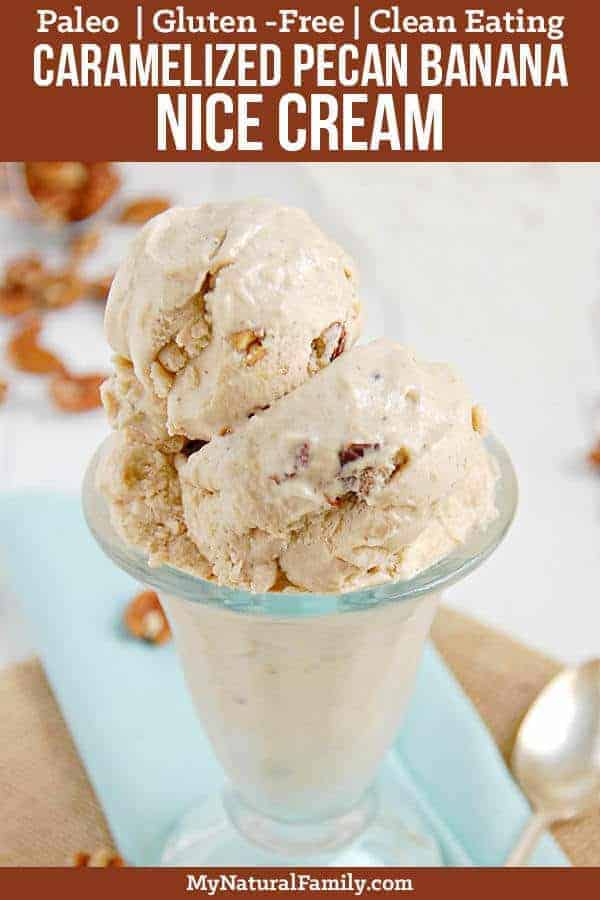 Coconut Flour – Almond Flour  – Eggs – Coconut Milk – Cinnamon – Eggs – Honey – Baking Powder – Butter – Coconut Cream – Coconut Palm Sugar
These are really good cupcakes to make for a Paleo diet because they already have a darker color since almond flour and coconut flour naturally have a darker color. The snickerdoodle flavoring with the cinnamon adds to that darker color so it just naturally fits in. The top is sprinkled with cinnamon sugar made with coconut palm sugar which gives it a fun texture. I think the snickerdoodle gives it a natural look and flavor.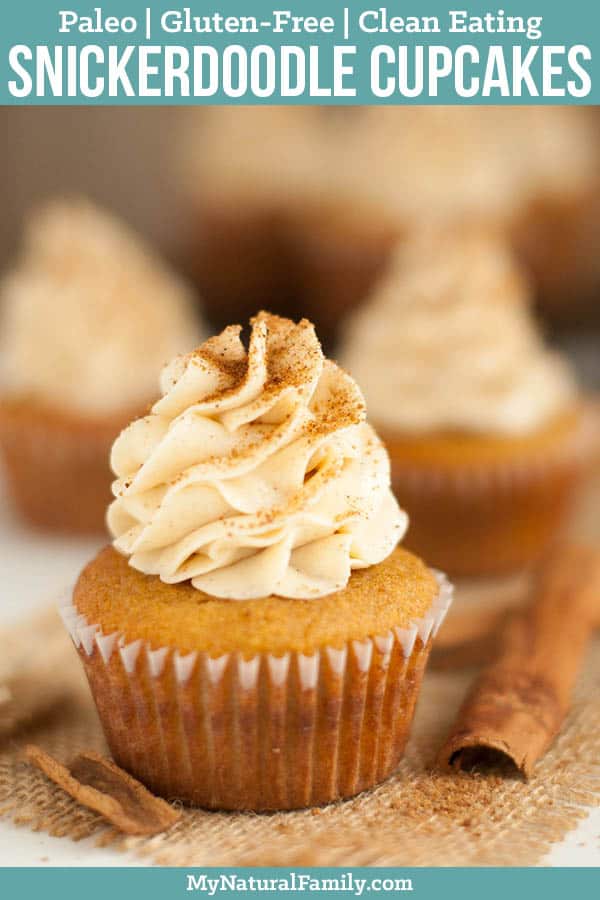 Banana – Ice Cubes – Cacao Powder – Coconut Milk – Honey – Vanilla
Everyone loves Wendy's Frostys, right? Well everyone I know does. The problem is that they definitely are NOT Paleo. All that processed STUFF. So I set out to make my own homemade copycat frosty recipe. These are yum yum yummy and easy to make. They are also great for anyone on a dairy-free diet.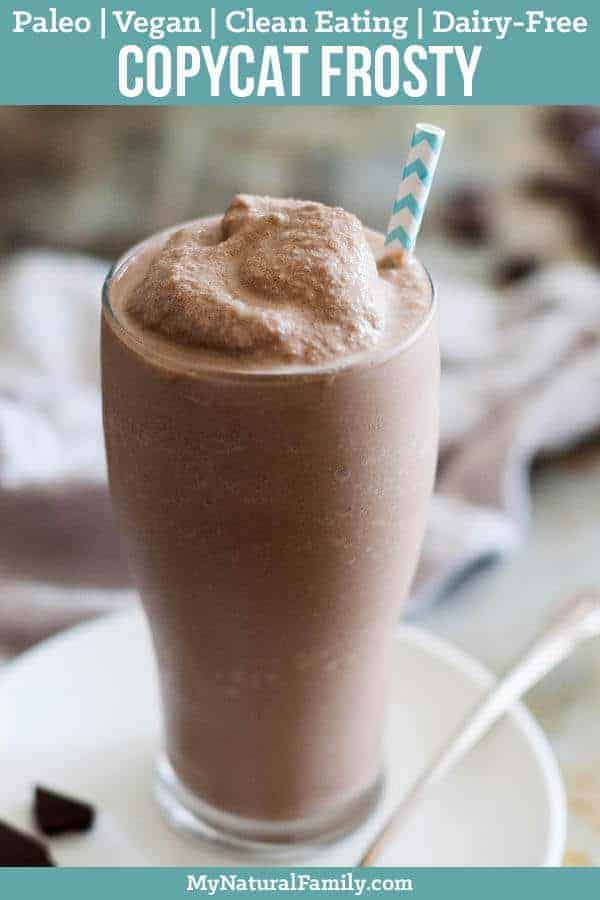 Pecans – Almond Flour – Coconut – Dates – Molasses – Pumpkin Puree – Coconut Milk
The crust of these pumpkin bars is made with dates and pecans. The filling is made by pureeing dates, coconut oil, pumpkin etc. which makes a texture that is almost like a mousse or chiffon filling. The texture is very luxurious. I use coconut cream off the top of a can of coconut milk to make the "whipped cream" topping. They are sweetened lightly with honey. They are best when they are served cold because the coconut oil needs to be solid. The coconut oil is what binds them together.
Bananas  – Honey – Butter  – Applesauce – Egg – Coconut Flour – Almond Meal
Almond Flour – Tapioca Flour – Butter – Honey – Dark Chocolate
Apples – Coconut Milk – Lemon Juice – Maple Syrup – Coconut Sugar – Coconut Flour – Almond Flour – Nuts
Hazelnut Flour – Cocoa Powder  – Coconut Oil – Maple Syrup – Coconut Milk
Pecans – Dates – Coconut Oil – Cashew Butter – Palm Shortening – Apple Cider Vinegar – Arrowroot Flour – Coconut Flour – Coconut Milk – Honey – Cocoa Powder – Honey – Dark Chocolate
Dates – Macadamia Nuts – Coconut Cream – Cashews – Lime Juice – Maple Syrup – Blueberries
Pumpkin Puree – Bananas – Coconut Sugar – Coconut Milk – Maple Syrup – Cinnamon – Ginger – Nutmeg
Coconut Cream – Blueberries  – Maple – Syrup – Vanilla Beans
Cashews – Almonds – Dates – Blueberries – Lemon Juice
Avocado – Cocoa Powder – Maple Syrup – Coconut Oil – Vanilla – Coconut Milk
Coconut Flour – Cocoa Powder – Coconut Oil – Eggs – Maple Syrup -Chocolate Chips
Eggs – Cocoa Powder – Palm Sugar – Coconut Oil
Coconut Oil – Egg – Honey – Almond Flour – Coconut Flour – Dates – Cinnamon – Walnuts – Coconut Cream
Butter – Coconut Oil – Coconut Sugar – Eggs – Almond Flour – Chocolate Chips – Walnuts
Almond Flour – Coconut Flour – Coconut Oil – Coconut Sugar – Almond Butter – Egg – Chocolate Chips
Cocoa Powder – Dates – Nuts – Dried Coconut – Coconut Oil – Almond Butter – Coconut Milk – Almond Butter – Maple Syrup – Dark Chocolate
Cocoa Powder – Almond Flour – Espresso Powder – Coconut Oil – Honey – Applesauce – Coconut Sugar – Eggs – Chocolate Chips – Almond Milk
Dark Chocolate – Coconut Oil – Avocados – Honey – Eggs – Cocoa Powder – Coconut Flour – Maple Syrup
Coconut Oil – Almond Butter – Maple Syrup – Almond Flour – Egg – Chocolate Chips
Coconut Oil – Almond Butter – Cacao Powder – Maple Syrup
Coconut Flour – Almond Flour – Pumpkin Pie Spice – Eggs – Butter – Maple Syrup – Coconut Sugar – Pumpkin Puree – Ground Cinnamon